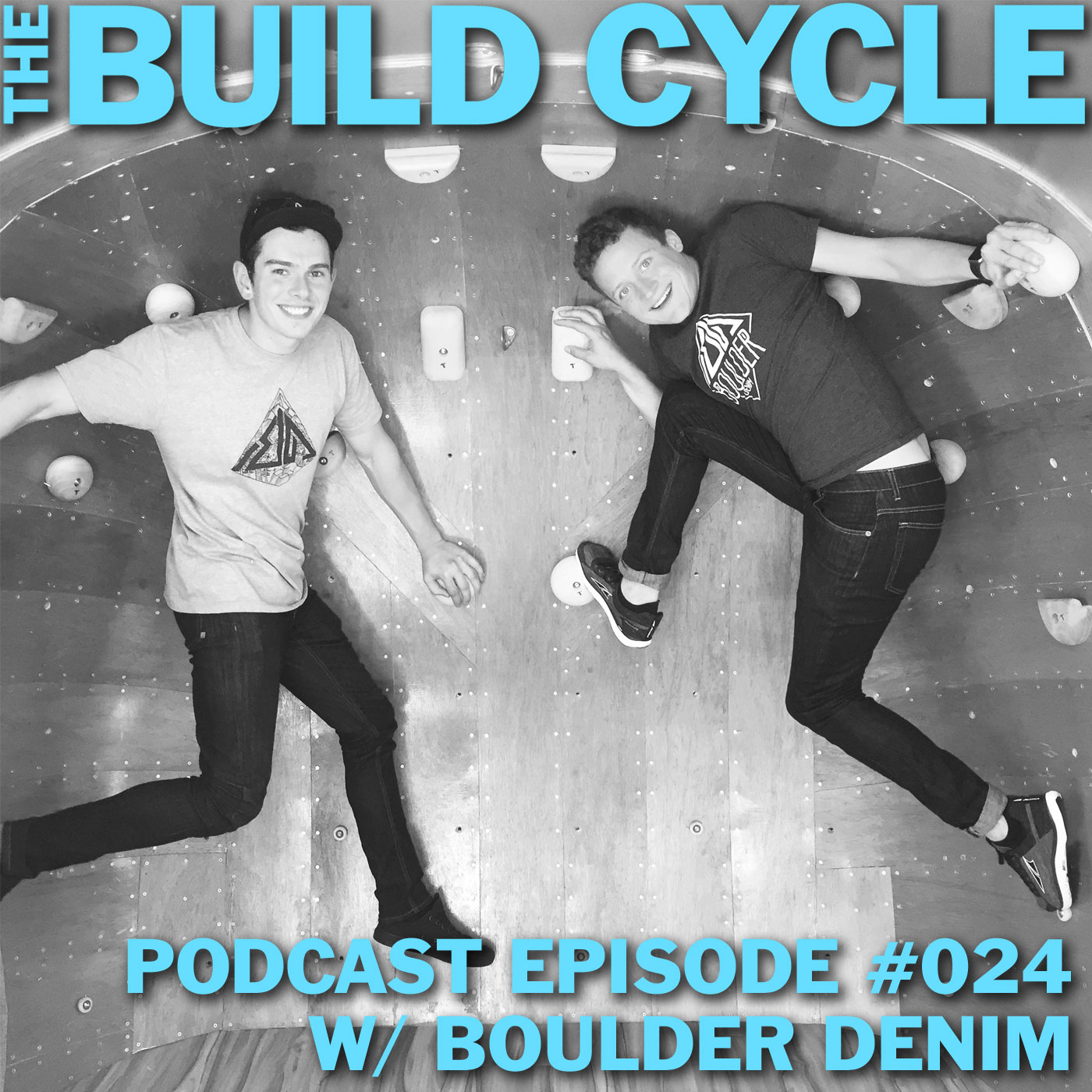 Imagine launching your own product aligned perfectly with your passions, heading out on an 18-month roadshow to market it at your favorite outdoor spots, and having someone else paying for all of it. Sound's amazing, right? That's exactly what Boulder Denim co-founders Bradley Spence and Taz Barrett are doing. They hit the road in June in a custom Sprinter and Airstream trailer, traveling all over the US to demo their unique stretchy pairs of jeans that work just as well climbing as they do out on the town. They started out with nothing more than an idea, but thanks to fearless knocking on doors, jumping at all the right opportunities, and a killer Kickstarter strategy (plus a comically random assortment of crappy high school jobs and college startups), they've pulled off the ultimate lifestyle business. And it could get huge!
For full show notes, links and images, check out this show's post at TheBuildCycle.com/Podcast
Be sure to subscribe on iTunes, Stitcher, Google Play, Overcast FM, or wherever you listen to podcasts and leave a review and rating! And let me know who you'd like to hear interviewed...just message me on Facebook, Twitter or Instagram.